PM's Perspective - December 2016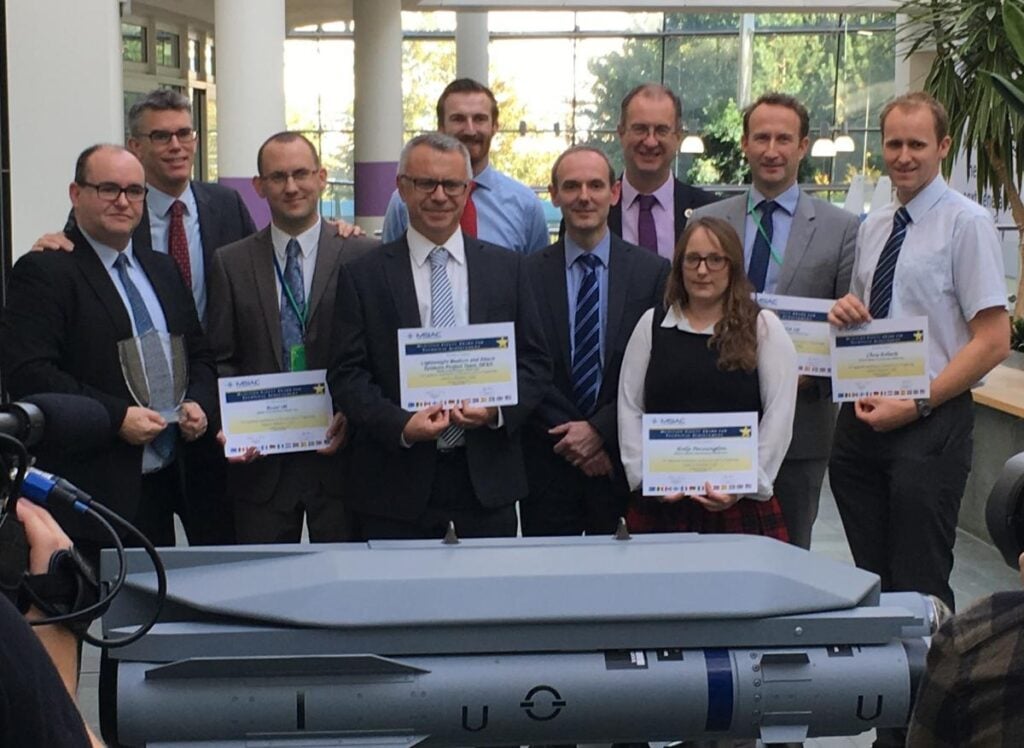 MSIAC attended the 2016 Insensitive Munitions and Energetic Materials Symposium in Tennessee, 13-15th September. The meeting is organised by the National Defense Industrial Association (NDIA), with MSIAC also providing support. This again proved to be a productive meeting with two and a half days of interesting papers and discussion opportunities.
MSIAC sent 4 technical specialists, as well as myself, and the team presented or contributed to seven papers. These are all available on the MSIAC secure web environment; topics presented and corresponding report numbers are as follows:
O-168 Projection Criteria for Insensitive Munitions and Hazard Classification – Martijn van der Voort et al.
O-169 Benefits of Insensitive Munitions on Storage and Operation – Ben Keefe et al.
O-170 MSIAC - Reflection on 25 Years Supporting the Munitions Safety Community - Dr Michael Sharp et al. (synopsis provided as part of this newsletter)
O-171 Changes to NATO IM Policy and Full-Scale Testing Documents – Martin Pope et al.
O-172 Turning up the Heat: Science of Cookoff Workshop Findings – Dr Matt Andrews et al.
O-173 MTM-Mitigation Techniques for Munitions – Easy Access Online – Emmanuel Schultz
O-175 Consolidated Guide to Material Parameters Needed for IM Modeling and Simulation Efforts - Progress Update - Wade G. Babcock
The meeting also provided the opportunity to recognise excellence in Munitions Safety (MS) with MSIAC awards for Technical and Career achievements being given. MSIAC has been presenting Awards at NDIA IM/EM Technology Symposia since 1997. The winners are chosen by the Steering Committee on the basis of proposals made by MSIAC and by Steering Committee Members, NFPOs, or any other interested parties.
A reminder on the two award types:
MSIAC MS Award for Technical Achievements - Individuals or teams who have made significant contributions in research and/or engineering related to the field of munitions safety.
MSIAC MS Award for Career Achievements - Individuals who have made consistent contributions in research, engineering, production, procurement, fielding, standardisation, policy, etc. related to MS, over an extended period.
This year I had the honour to present one Technical Achievement award, two Career Achievement awards, as well as a special recognition.
The first award was presented to the Brimstone 2 Missile Team (ROXEL UK, MBDA, TDW, UK MOD DOSG and LMAS PT), for developing new insensitive rocket motor and warhead technologies, and integrating them into the Brimstone 2 missile. There are a number of notable achievements that were recognised:
Vastly improved IM signature compared to legacy systems - world first for this class of weapon, delivering significant reductions in risk to users (has already been fielded)
Very successful long term collaborative effort between Government and international industrial partners
Motor was major technical issue – team found an acceptable solution giving significantly improved IM signature
The system was subjected to a rigorous test and evaluation programme.
Brimstone is an important component of the UK munitions inventory, providing a precision, low-collateral damage capability against static and moving targets. Brimstone 2 introduces a warhead and motor incorporating state of the art IM technologies. The missile's IM signature is as good as current technology allows and better than any comparable system yet fielded by any nation.
The award was presented at IMEMTS and accepted by representatives from UK MOD DOSG and TDW. An opportunity arose in October to meet other representatives from the team at the UK MOD Defence Equipment and Support site in Abbey Wood, Bristol. MSIAC staff were pleased to be able to congratulate those team members present in person.
Accepting the Award: Nathan White (UK MOD DOSG- S&T), Michael Sharp (MSIAC Project Manager), Ulrich Störchle (Managing Director of TDW GmbH)
In the picture below, UK MOD ceremony in October 2016: Phil Cheese (DOSG Chief Technologist), Richard Smart (Director Weapons), Andrew Strickland (Roxel UK), Tony Bates (LMAS Brimstone 2 Project Manager), Ray Gibson (DOSG Science and Technology), Michael Sharp (MSIAC Project Manager), Ian Carr (DOSG Team Leader), Holly Pennington (DOSG Science and Technology), Colin Lapsley (MBDA Brimstone 2 Chief Engineer) and Chris Roberts (DOSG Science and Technology).
The two Career Achievement awards were presented to:
Mr Steven Struck, US Air force, who has dedicated his career to technology development and transition providing the war fighters with safer munitions. Steven Struck is well know in the community for his deep involvement and technical expertise over many years in the fields of insensitive munitions (IM), energetic materials (EM), and testing. Steve has been a key individual for the Air Force's IM research and development efforts since he first arrived in 1986, 30 years ago, and began formulating IM explosive fills. He was instrumental in the development of six explosive IM-compliant fills, most notably AFX-757 - the USAF's state-of-the-art fill for all penetrator weapons. Steve is now the Munitions Directorate's preeminent IM expert and has worked to advance IM technologies, processes, doctrine, and implementation across all levels including Air Force, DoD, and the international community.
Dr. Michael Sharp (MSIAC Project Manager), Steven Struck (US Airforce)
M. Bruno Nouguez, EURENCO France, has more than 35 years of achievement in energetic materials, addressing performance as well as safety, vulnerability, and insensitiveness of high explosives and rocket propellants. He has contributed to 11 patent families and more than 50 published papers (IMEMTS, EuroPyro, Kishem, Parari or ICT Symposia). Bruno is a recognized expert who has chaired numerous sessions during IMEMT Symposia and contributed to various international workshops, technology panels, and development efforts. As a testament to his collaborative nature and abilities, he now serves in the R&D Division of Eurenco, managing a diverse group of energetic material experts and leading innovation activities. In addition to contributions with the Ageing Expert Working Group, he is currently Eurenco's deputy to IMEMG and is responsible for two EUROSAE continuous education courses related to IM and high explosives.
Unfortunately, Bruno Nouguez was unable at the last minute to attend IMEMTS meeting but a colleague, Ms. Genevieve Eck, was able to accept the award on his behalf. We very much hope to be able to meet with Bruno in the near future to congratulate him on receiving the award.
On the occasion of the 25th Anniversary of MSIAC, the Steering Committee (SC) wanted to recognise the outstanding contribution of Dr Ronald Derr, US Navy (retired), as a founder of NIMIC/MSIAC and the lasting impact of his efforts. Dr Derr played a key role in the AC/310-sponsored workshop held back in 1986 at which the need to establish an Insensitive Munitions Information Centre was agreed. He contributed to the success of pilot NIMIC at John Hopkins University, and was key in facilitating the transition to a NATO project in 1991. He continued to support the project over the next 20 years, first as chair of the SC, and subsequently as assistant to the chair. During this time, Dr Derr provided valuable direction, continuity, and unerring advice to all involved in the project. His dedication, knowledge and interest in Insensitive Munitions technologies proved to be a great motivation to others and have made a lasting impact on the munitions safety community. Having worked at NIMIC when Ron was the SC chair, it gave me great pleasure to be able to present the award in person.
Dr. Michael Sharp (MSIAC Project Manager), Dr. Ronald Derr (US Navy Retired)
Finally, I would like to congratulate each of the winners again for the important work that they have undertaken over the years to support Munition Safety efforts. Further, MSIAC and the Steering Committee would like to thank all those that took the effort to recognize the hard work and commitment of others by submitting nominations, and in particular all those who were the subject of a nomination.