Munitions Safety Information Analysis Center (MSIAC) is a Member Nations' funded and directed NATO project office, which was established in 1991 (as NIMIC). Its helps nations reduce, and eliminate, the risk to personnel and materiel from explosive incidents associated with our own munitions.
The overarching goal agreed by MSIAC member nations is to: "Eliminate Hazardous Consequences due to Unintended Reactions of Munitions and Energetic Materials throughout their Lifecycle."
To assist its member nations realize this goal, the project gathers, stores exchanges, and analyses information and technology related to munition safety and insensitive munitions. The project has played a key role in advancing underpinning knowledge and science and assisting nations develop and implement safety policy. Over the years, MSIAC has played a central role in facilitating member nation's efforts to design, develop, procure, and use safer munitions.
Typical support activities include:
Answering your Technical Questions
MSIAC answers Technical Questions from Member Nations' Military, Government, Industry and Academia across all Munitions Safety areas of interest, covering Munition Systems, Systems, Propulsion, Materials, Insensitive Munitions, Test & Evaluation, Warheads, Transport & Storage.
Recent examples include:
Provide an overview of IM Solutions for 2.75" rocket system HE warhead?
How does the shrinkage of Tritonal compare to TNT?
How do other Nations check for compliance on Firing Ranges and certify if they are safe?
State of the Art in rocket propulsion performance codes.
Technical Reviews and Reports
MSIAC produces Technical Reviews of Munitions Safety areas of concern and has published 165 Open and 191 Limited Reports (only available to Member Nations). Recent examples include:
Review of STANAG 4526;
Analysis of the Ammunition Accident at the Evangelos Florakis Naval Base at Zygi, Cyprus;
Report on Insensitive Explosion Materials VIII.– 1,1 Diamino-2,2, Dinitroethylene DADNE
Directory of IM Testing Facilities;
Implementing NATO Guidance on Deployed Operations.
Report on Insensitive Explosive Materials VIII. – 1,1-Diamino-2,2-Dinitroethylene (DADNE; FOX-7)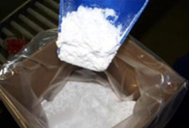 Technical Meetings and Workshops
MSIAC organizes, facilitates, conducts and supports Technical Working Groups and Meetings (to discuss and resolve policies & practical issues), and Workshops (to discuss and review more complex issues, developing technical consensus, arranging cooperative test & evaluation programs, and facilitating Munitions Safety advances in Member Nations) :
Past workshops include:

IM Technology Gaps – June 2011
Energetics Materials Qualification – Part I-November 2011 and Part II-June 2012
SCJ workshop – 2014

Future workshops:

2016 The Science of Cook Off
Software/Database Tools
MSIAC analyses the requirements & needs of Member Nations and the international Munitions Safety community and develops user friendly technical software, databases, training, analysis, design, tools and products to address Members' needs.
Examples:
Energetic Materials Compendium (EMC) – A web based database on energetic materials formulation, sensitivity and performance;
Mitigation Technologies For Munitions (MTM)
Advanced Insensitive Munitions Search (AIMS) – Combines BIRD, DARTS, FRAID, HEAT & SYR – Single Searchable Database:
Insensitive Munitions Policy Database;
NIMIC Excel Worksheet Gap tests (NEWGATES);
Safety Assessment Software Online (SASO);
Munitions Safety and Standardization database (MSAS);
Directory of IM Testing Facilities;
IM Self Audit Procedures;
Toolbox of Engineering Models for the Prediction of Explosive reactions (TEMPER);
Cost Benefit Analysis Methodology (CBAM);
IM State of the Art (IMSOA);
Munitions UN Hazard Classification National Databases;
National Munitions Incidents Databases.
Country Visits and Training
MSIAC provides and facilitates interactive visits to Member Nations where briefings, presentations and training are provided to the Member Nation's participants on international and MSIAC developments in Munitions Safety, including IM, and where MSIAC receives information on the Nations' needs and requirements.
Briefings, Presentations and Training are tailored to the requirements of the Member Nation, including the development and conduct of formal in-dept training courses at Military Academies and Universities.
Website
MSIAC maintains this Open Website and Wikipedia pages (multiple languages). These provide general public information on MSIAC, Munitions Safety, Insensitive Munitions, meetings of interest, announcements and our newsletter.
MSIAC also maintains a Secure Web Environment (WEBLINK https://www.msiac.nato.int/weblink/welcome.aspx) where authorized individuals can securely:
Search, browse and retrieve read-only documents;
Access and utilize Online Products & Tools;
Access protected libraries for specific groups; MSIAC; NATO AC/326; Participant – only Protected Information Databases (Hazard Classification & Accident); Working Groups.
Supporting NATO through AC/326
MSIAC provides technical advice and support to the NATO Ammunition Safety Group (CASG AC/326 and its sub-groups A, B and C) responsible for developing the guidance, policies, and procedures, for improving Munitions Safety, including IM, and inter-operability among the NATO Nations and their Partners.
Areas and current activities where MSIAC provides technical advice and support to NATO include:
The Logistics Committee, the I-AMMO Working Group and NSPA;
Technical Support and Lecturing on Munitions Safety (AVT-212 & AVT-214) for NATO Science Technology Organization.
Support to NATO Smart Defence initiatives
What are the Benefits of the MSIAC Membership?
You will receive technical advice and answers to technical questions submitted, utilizing the MSIAC subject matter experts as extended IM & MS staff;
It will allow the member nation to understand, influence, and implement NATO and international standards on interoperability, Insensitive Munitions (IM) technologies, and Munitions Safety (MS) designs, assessments and practices;
You will have access to MSIAC information on the safest (including most insensitive) energetic materials (EM), munitions designs and produced items on the market in order to make acquisition or production and storage facility decisions;
You will have access to and the use of unique IM & MS software tools and searchable databases developed and maintained by MSIAC;
You will have opportunities to send national staff to MSIAC through the Intern programme or as a Fellow to receive training and experience in international IM & MS development and cooperation;
MSIAC can provide assistance to promote the concepts and practices of IM & MS in your country;
You will have the opportunity to share and contribute to top-level international knowledge on IM & MS;
You will be able to develop and share national expertise in energetic materials and munitions science and technology, research and development, production, test and evaluation, and safety assessments;
You will be able to develop and maintain expert international network opportunities through MSIAC organized technical EM, IM and MS workshops and seminars;
You can assess the level of national expertise compared to other countries (benchmarking);
You can promote your country's activities and products;
You will have access to a wealth of technical information from a specialized group of technical specialists in the area of munitions;
You will have access to an up-to-date repository of munitions related information (i.e. AC/326, Accidents, Hazard Classification, etc.) (more than 1.5M pages of searchable data);
You will also have access to electronic copies of technical journal articles and reports (from all over the world):

Symposia on IM, EM, Munitions, Explosives, Chemical Propulsion, Safety Conferences, Military Aspects of Blast and Shock, Materials Research Society Symposium, Ballistics, Demilitarization, Precision Strike, Propellants, Shock Compression of Condensed Matter, etc.
Current and historic munitions safety related STANAGs and AOPs, MOPIs, etc.
Minutes of all meetings and documents related to AC/326
NATO/AGARD/RTO/Documents and Symposia
National and International Specifications, Regulations, Directives, Instructions, Standards, Policies etc..
Material Safety Data Information
UN documents and books
Patents

And finally, you will have the opportunity to make a difference by sharing knowledge, experience, best practices and technical data among MSIAC member nations.