Accident Reporting November 2020 - April 2021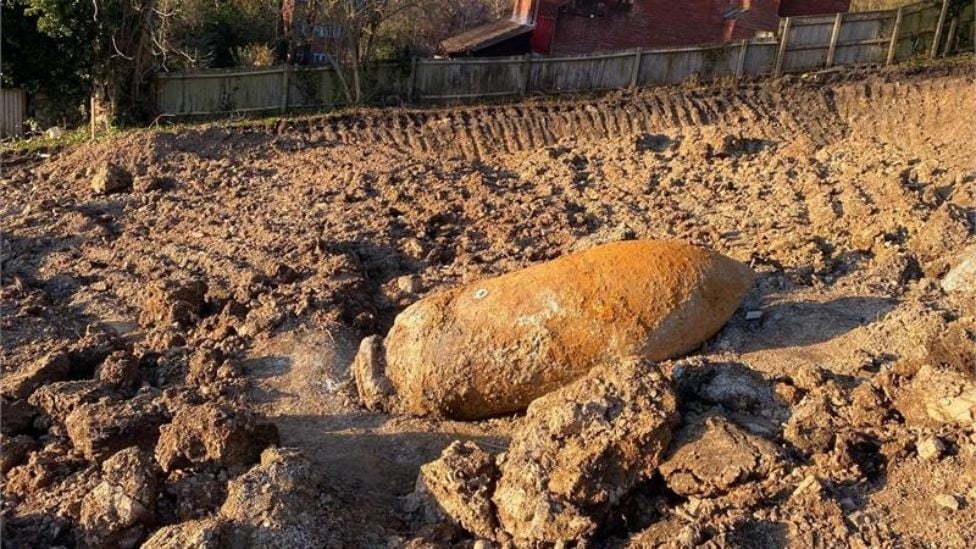 Accident Reporting November 2020 - April 2021
Explosion in an explosives treatment factory (Italy, 21 December 2020)
Three employees of Esplodenti Sabino, in Casalbordino in the province of Chieti, lost their lives while they were working on the disposal of gunpowder in a blast furnace. The company, founded in 1976 as a pyrotechnic company, has been dealing for decades with the demilitarization of all types of conventional ammunition, aircraft bombs, weapon systems, rockets, and naval mines.
"We are facing a tragedy. The three victims represent a deep pain for all of us, because here we are like a big family - says the owner Gianluca Salvatore -. I also struggle to speak, I can't get over it. " And the marketing director Guglielmo Rebuffatti adds: "The safety protocol was triggered immediately, but unfortunately our operators lost their lives instantly. They were working in the static oven, a large cylinder protected by reinforced concrete containment walls. They were at the end of the shift, around 2 pm, and who knows what triggered the explosion ".
In a few minutes the three colleagues died side by side: Paolo Pepe, Carlo Spinelli, Nicola Colameo, respectively 45, 54 and 46 years old, all left their wives and children. During the very serious accident at work no one else was injured because the three men worked in a structure isolated from the others. The company, which has a total of 70 employees, is in fact spread over a dozen casemates over an area of 20 hectares. The administrative offices are approximately 500 meters away and a maximum of two or three people work in each structure. "For us, safety comes first - continues the marketing director -. We conduct regular crash simulation and evacuation drills. We are truly devastated by what happened". Firefighters, civil protection, 118, carabinieri of the provincial command of Chieti and police immediately intervened on the spot.
The bomb squads of the carabinieri will carry out an inspection tomorrow, today it was not possible because it was too dangerous (the area has been completely evacuated and isolated and State Road 16 has also been temporarily closed as a precaution and rail traffic on the Pescara-Foggia line has been suspended).
The cause of the outbreak remains to be clarified: human error or failure of the safety systems? The prosecutor of Vasto has already opened a file for now without suspects: it is probable, barring surprises, that the magistrates are proceeding for manslaughter.
The owner of Esplodenti Sabino srl, Gianluca Salvatore, was investigated in 2010 for very serious injuries and violation of accident prevention regulations. The facts dated back to the explosion of a rocket, on 12 October 2009, which had transformed a 44-year-old worker, Giampiero Murgioni, into a human torch and slightly injured the chemist who was at his side. Fortunately, in that case the worker survived.
The mayor of Casalbordino, Filippo Marinucci, insists on the seriousness of the company: "We are experiencing a tragedy that has shaken not only Casalbordino but the whole of our region. We are also destroyed because we are talking about a company that makes safety the main point but which unfortunately also has the accident around the corner. We are talking about a company that disposes of war material and renders bombs and mines that arrive from all over Europe harmless. The war devices are detonated by recovering the powders that are burned".
While Paolo Capone, general secretary of the Ugl stigmatizes the episode: "Yet another and unacceptable accident at work, on which I hope that the police will shed full light. Efforts need to be intensified by implementing safety controls and training, especially where jobs with a high risk of accidents are carried out, to stop these massacres once and for all."
Source:
Translated from:
Explosion at General Dynamics Repentigny plant (Canada, 10 February 2021)
The United Steelworkers/Syndicat des Métallos is shaken by the death of one of its members on Wednesday in an explosion at the General Dynamics munitions factory in the Le Gardeur area of Repentigny, Quebec. The late-morning explosion claimed the life of Philippe Cusson, a 38-year-old father of three children.
"We offer our condolences to his wife, his children, his friends and all of his fellow Steelworkers in Locals 9238 and 9421. It is a great shock to lose a loved one in a workplace fatality. We send them our sympathies and share in their grief," said Benoit Locas, the Steelworkers' North/Northwest Regional Co-ordinator in Quebec.
An investigation has been launched by Quebec's health and safety regulator, the Commission des normes, de la santé et de la sécurité du travail (CNESST). Since yesterday, Steelworkers union representatives, stewards from the Laurentides-Lanaudière regional council of the Quebec Federation of Labour (FTQ) and an emergency response team have been on site to support workers and participate in the investigation into the fatality.
"We are participating in the investigation and collaborating with CNESST. No one should lose their life on the job. It is essential to understand what led to this tragic death," said Éric Blais, Steelworkers Local 9238 President, and Daniel Meilleur, President of Local 9421 representing office employees, in a joint statement.
Source:
Exeter WW2 bomb detonated after homes evacuated (UK, 27 February 2020)
A controlled detonation has been carried out on an unexploded World War Two bomb found in Exeter.
More than 2,600 households and University of Exeter halls of residence were evacuated after the device was found on Glenthorne Road on Friday. Police declared a major incident and put up an initial 100m cordon, extended to 400m. Bomb disposal experts used 400 tonnes of sand to create an enclosing "box" before it was made safe at 18:12 GMT. About 1,400 students were evacuated from 12 halls of residence after the explosive was found by builders on private land next to the Streatham campus at about 09:20 GMT on Friday. Police said bomb disposal crews "worked through the night to establish a walled mitigation structure" and they had been expecting "a big bang" to be heard "quite a distance across Exeter" during the operation to make it safe. There were reports of it being heard five miles (8km) away.
After nearly 80 years, and much infrastructure development since the subject item was dropped, workmen uncovered a German SC1000 air dropped bomb. Commonly called the 'Hermann' and it had a AUW of just over 1000 kg (620 kg being the energetic material; 60% Amatol / 40% TNT). Further details about the bomb can be found here:
Below are a number of photos shared on social media showing light structural damage (damage to windows and roof) in the direct vicinity.