Accident Reporting April 2020 – November 2020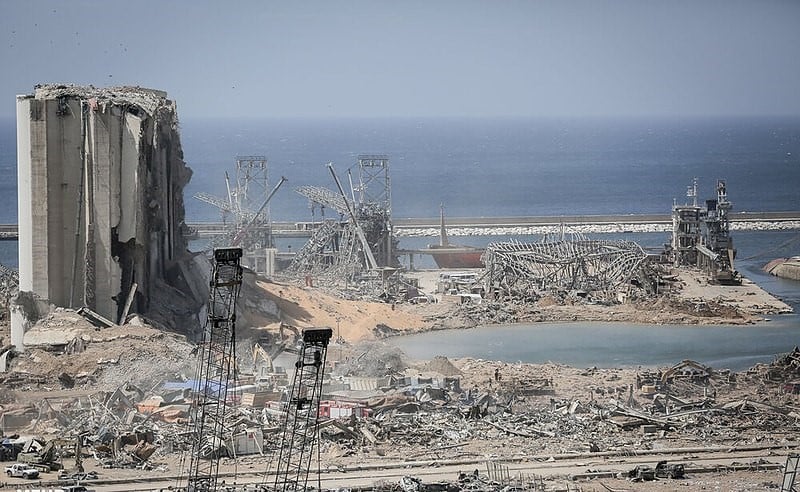 Accident Reporting April 2020 – November 2020
Mortar accident in Donbas region (Ukraine, 14 April 2020)
One Ukrainian military was killed, and eight wounded during live-fire drills in Donbas. A serviceman of Ukraine's Armed Forces deceased during the live-fire accident that occurred at a firing range in Donbas. Eight of his comrades were wounded in the same accident. The Joint Forces Operation HQ reported that on April 14. The tragedy took place during the regular combat exercise. The military trained in firing the 82 mm mortar.
Source:
There are suspicions that these and other recent mortar accidents (see links below) are related to fuze designs M6, M6-H, M6-N. These are still being produced and applied on 60, 81, 82 en 120 mm mortar rounds.
https://www.theguardian.com/us-news/2017/may/03/us-army-photographer-hilda-clayton-photo-death
Industrial gas tank explosion? in Tehran, (Iran, 26 June 2020)
An industrial gas tank exploded overnight in Tehran, Iran's defence ministry has said, after images of the blast were widely shared on social media. "A gas tank exploded in the Parchin public area. Thank God there were no casualties," said a ministry spokesman, Brig Gen Davoud Abdi.
Firefighters brought the blaze under control and investigations were under way to determine the cause, he told state television. Iran's Fars news agency said "a number of social media users reported seeing an orange light" in the east of the Iranian capital after the tank blew up at around midnight. It said that according to "videos sent by readers, this light was seen for a few seconds." Citing an "informed source", it said the site of the incident was not related to the military. Fars is close to ultra-conservatives in Iran. Parchin is home to a sprawling military base where Iranian technicians were alleged to have tested high explosive components for a nuclear warhead in the early 2000s, a claim Iran has denied. Fars said the flash of light was caused by "an industrial gas tank explosion" near a facility belonging to the defence ministry.
Mehr news agency said a "terrible sound" was heard. "The cause of this sound and light is not yet known, but it was clearly heard in Pardis, in Boumhen and surrounding areas" of the Iranian capital, it said. State television said various institutions were investigating the incident. Fars said police were involved in the investigation.
Source:
Explosions at fireworks factory in Sakarya provence (Turkey, 3 July 2020)
The death toll from a massive explosion in a fireworks factory in Turkey has increased to six.
The governor of Sakarya in northwest Turkey announced two new deaths and said rescue teams were still searching for one more person after Friday's explosion. The governor, Cetin Oktay Kaldirim, was quoted by Turkey's official Anadolu news agency.
Earlier Sunday, the governor said six people were still hospitalized from the explosion, including one person in critical condition. Some 114 people workers been treated and released. The cause of the blast at the factory, which is away from residential areas, was under investigation. A manager and two supervisors were detained Saturday.
Smoke billows from a fire following an explosion at a fireworks factory outside the town of Hendek, Sakarya province, northwestern Turkey, Friday July 3, 2020. There were an estimated 150 workers at the factory, Gov. Cetin Oktay Kaldirim told state-run Anadolu Agency. Several firefighters and ambulances were sent to the factory, which is away from residential areas, but explosions continued to hamper efforts to bring the fire under control. The cause of the blast wasn't immediately known.
Source:
Some pictures of the accident were shared by Syndicate des Fabricants d'Explosifs de Pyrotechnie et d'Artifices (SFEPA). Further details can be shared upon request.
During and after the accident (SFEPA)
Beirut AN explosion (Lebanon, 4 August 2020)
On 4 August 2020, a large amount of ammonium nitrate (AN) stored at the port of the city of Beirut, the capital of Lebanon, exploded, causing at least 204 deaths, 6,500 injuries, and US$15 billion in property damage, and leaving an estimated 300,000 people homeless. A cargo of 2,750 tonnes of the substance (equivalent to around 1.1 kilotons of TNT) had been stored in a warehouse without proper safety measures for the previous six years, after having been confiscated by the Lebanese authorities from the abandoned ship MV Rhosus. The explosion was preceded by a fire in the same warehouse, but as of November 2020, the exact cause of the detonation is still under investigation.
The blast was felt in Turkey, Syria, Israel, Palestine and parts of Europe, and was heard in Cyprus, more than 250 km (160 mi) away. It was detected by the United States Geological Survey as a seismic event of magnitude 3.3, and is considered one of the most powerful non-nuclear explosions in history.
Damage in port area and to silo (Wikipedia)
An assessment of the blast damage and TNT equivalent mass is still ongoing. Promising results based on observed blast arrival times from video footage have been published by the University of Sheffield (Reference 1). This has resulted in values between 0.5 kt and 1.12 kt TNT. Another study from Cranfield University based on similar data led to estimates between 0.4 kt and 0.9 kt (Reference 2).
Time of arrival versus distance from source (Reference 1)
An important note has to be made about the differences in blast propagation and arrival times from a TNT and an AN charge. Further assessment is required to quantify the impact of this difference.
S. E. Rigby, T. J. Lodge, S. Alotaibi, A. D. Barr, S. D. Clarke, G. S. Langdon & A. Tyas, Preliminary yield estimation of the 2020 Beirut explosion using video footage from social media, Shock Waves volume 30, pages 671–675 (2020).
C. Stennett, Gaulter, S., Akhavan, J., An Estimate of the TNT-Equivalent Net Explosive Quantity (NEQ) of the Beirut Port Explosion Using Publicly-Available Tools and Data