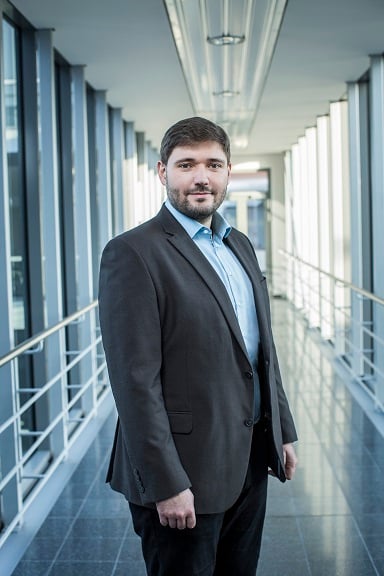 Jakob Breiner
Jakob (GE) joined MSIAC on 1st of September 2023 as the Warheads Technology TSO. 
He obtained a Mechanical Engineering Diploma in 2013 with focus on Fracture Mechanics and metallic material failure. Between 2014 and 2017 Jakob participated at a PhD Project of RWTH Aachen with the topic of impact failure of ductile cast iron financed by the German Federal Ministry of Education and Research.
In 2017 he joined TDW Warhead Systems as Technology Study Manager. This work included the national Systems Engineer Role of the SSKW Phase II Project (US/IT/GE MoU) as well as Research regarding the defeating of Naval and Armored Vehicle Active Protection Systems, Future Area Denial / Counter Mobility Solutions, Supersonic/Hypersonic Penetrator Systems, Reactive Fragment Anti-Air and Insensitive Multi-Purpose Warheads. In this role he was involved in the filing of over 14 Patents in the Warhead and Safety/Arming Domain and won several Best-Patent and Technology Awards of MBDA Group.
He is member of the International Ballistics Society as well as the German Society for Materials Science.
Position
Warhead Technology TSO